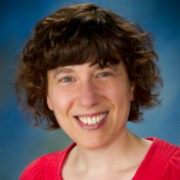 Linda Dessau is the owner and founder of Content Mastery Guide. She is a business blogging expert, editor and author, and a member of the Editors' Association of Canada. You can connect with her on Twitter, Facebook, LinkedIn and Google+, or contact her directly.
Certified as a coach by the Coaches Training Institute, Linda discovered content marketing while promoting her own coaching business in 2003. She loved hearing from people all over the world who found comfort, support and inspiration from her writing.
Linda launched You Talk, I'll Write in 2005 (renamed Content Mastery Guide in 2010) to help other businesses create similar connections through writing. Since then, she has helped clients with hundreds of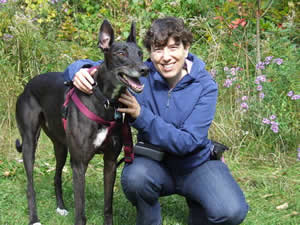 writing and content marketing projects.
Linda lives in Barrie, Ontario, Canada with Patch, a retired racing greyhound.
Linda regularly speaks in and around the Barrie community, including the Barrie Chamber of Commerce, Georgian College, the Barrie Public Library and the Greater Barrie Business Enterprise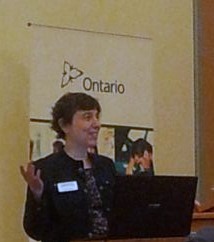 Centre, and has volunteered with the Barrie branch of the OSPCA, the YMCA Simcoe/Muskoka Youth Entrepreneurship Program, as well as C.O.P.E. Service Dogs.
About the Team
Along with our team  of professional writers and editors, we also have access to graphic designers, website developers, PR professionals, marketing consultants, social media marketers and SEO specialists. Whether you need to define the key message of your business, get a blog onto your website, or build or freshen up your social media profiles, we can bring in the specialists who can make it happen!
Would you like to partner with Content Mastery Guide to provide content for your clients? Learn more about our blogging services for agencies.
About the Content Mastery Guide Blog
The Content Mastery Guide blog was launched in May 2007 as Idea Generator, and was renamed in 2010. Content Mastery Guide blog posts are featured on Alltop, Business 2 Community and Build a Better Blog. The blog was chosen as one of Junta 42′s Top 150 Content Marketing Blogs.