Wellness practitioners today have an incredible opportunity to reach a global audience and make a huge difference to many people, such as by meeting clients by video or telephone, or delivering online courses and products and combining that with a local practice.
The possibilities are endless, and whichever direction you choose, I am here to help. Stay tuned to this page for more details about my new wellness blog writing training program.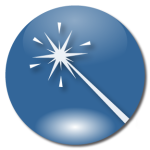 Can't wait? Contact me today to schedule a complimentary interview so we can chat about whether this program is right for you!
P.S. Wellness clinics, ask me about blogging team options and rates.