Effective blog writing takes time and expertise, but you don't have to do it yourself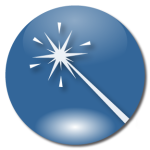 There is a way to outsource this task and still have authentic content that's written in your voice and reflects who you are and what you value. In fact, there are two:
Why blog?
By consistently updating your site with well-written, relevant content (in other words, blogging), you give people reasons to keep visiting your site. Once there, they get to know, like and trust you as knowledgeable experts in your area.
Search engines also recognize your authority when they see that you have an active site and that you're posting lots of original content about one particular topic.
Hands-Free Blog Writing Service
It's okay if you don't like writing, or if you have no idea where to start when it comes to blogging or content marketing. I love this stuff, and it's all I do!
When you sign on for the hands-free blog writing service from Content Mastery Guide, my team and I will take care of the entire blogging process for you, from start to finish:
* Strategy – You and I will meet for a blog strategy session to focus our efforts and increase your results.
* Ghostwriting – We'll meet regularly when I will interview you about your topic(s). Then I'll use the notes from those calls as the basis for your blog posts. You'll have the chance to review the posts and make any changes or additions before they go live. In fact – I require it!
* Publishing – My team and I will handle all the technical details of getting your blog posts onto your website, including photos, links and formatting. We can also monitor and manage any comments that come in once your post is live.
* Social Media Promotion – It's not enough to post something to your blog, people need to know it's there! Social media promotion is built into your hands-free blog writing service.
* Guests – You likely have a wealth of knowledge and experience at your fingertips, whether from employees, vendors, colleagues, or customers, and we can work with those people to generate additional content for your blog.
* Content for Social Media – Social media moves quickly. If you're not sharing relevant, attention-grabbing content regularly, people may not notice you at all. Aside from sharing your own original content, I can help you curate – find the best – other content about your topic area. I can also create blog posts about the links we've shared, an ideal option for those who want to start blogging on a smaller scale.
Let's talk about whether a hands-free blog writing package is right for your business.
Hands-Free Blog Editing Service
Do you spend time writing blog posts but never finish them?
Is your blog getting disappointing results?
Do you feel like your blog posts are missing the mark?
You have the expertise. You know your business, your clients, and your industry. Do you have to be an expert blogger, too?
Not necessarily!
My blog post editing service takes the guesswork and trepidation out of the business blogging process. Once you've put your ideas down on paper, send your draft to me and I will transform your blog post into an effective marketing tool.
You can trust that your blog posts will do the job you've given them, to fulfill your business and marketing goals.
Writing errors, confusing jargon, and other readability issues can turn away readers and give a negative impression of you and your business. Knowing these have been edited, you'll feel much more confident sending your posts out into the world.
Your revised document will include:
Suggested titles that will attract attention and draw a response
Corrections for any spelling, grammar or readability issues
White space, formatting and sub-headings for optimal online reading
Social media teaser messages to promote your post
How it works:
Take the week to draft your blog post, and send it to me as a Word or Google document by the end of the day on Thursday. Having this type of time line in place can really help anchor your writing schedule and stay on top of your blogging goals.
Plus, my "use it or lose it" pricing model has the built-in accountability to keep you on track!
By the end of the day on Friday, I'll send my suggested changes, tracked so you can review each one. I'll also include a clean version with my changes accepted. From there you can copy the text into your blogging platform (or have my team do it for you!).
Interested in editing help for your business blog? Let's talk about a blog post editing package that meets your needs.