Effective blog writing takes time and expertise, but you don't have to do it yourself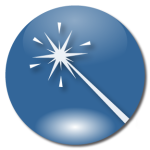 There is a way to outsource this task and still have authentic content that's written in your voice and reflects your company's values and culture.
By posting well-written, relevant content to your website on a regular basis by blogging, you give people reasons to keep visiting your site. Once there, they get to know, like and trust you as knowledgeable experts in your area.
Search engines also recognize your authority when they see that you have an active site and that you're posting lots of original content about one particular topic.
The benefits of consistent blogging are:
Increased visibility to prospective clients and referral sources
Increased credibility as a business and community resource
Improved branding as a "thought leader" of the industry
Increased traffic to website
Increased leads and prospective clients
Shorter sales cycle and improved conversion from visitor to prospective client to active client
Hands-Free Blog Writing Service
It's okay if you don't like writing, or if you have no idea where to start when it comes to blogging or content marketing. We love this stuff, and it's all we do!
When you sign on for the hands-free blog writing service from Content Mastery Guide, we take care of the entire blogging process for you, from start to finish:
* Strategy – You'll meet with Linda Dessau for a blog strategy session to focus our efforts and increase your results.
* Ghostwriting – You'll meet regularly with Linda Dessau who will interview you about your topic(s). Then we'll use the notes from those calls as the basis for your blog posts. You'll have the chance to review the posts and make any changes or additions before they go live. In fact – we require it!
* Publishing – Linda and her team will handle all the technical details of getting your blog posts onto your website, including photos, links and formatting. We can also monitor and manage any comments that come in once your post is live.
* Social Media Promotion – It's not enough to post something to your blog, people need to know it's there! Social media promotion is built into your hands-free blog writing service.
* Guests – You likely have a wealth of knowledge and experience at your fingertips, whether from employees, vendors, colleagues, or customers, and we can work with those people to generate additional content for your blog.
* Content for Social Media – Social media moves quickly. If you're not sharing relevant, attention-grabbing content regularly, people may not notice you at all. Aside from sharing your own original content, we can help you curate – find the best – other content about your topic area. Content curation services start at $125/month. We can also create blog posts about the links we've shared, an ideal option for those who want to start blogging on a smaller scale.
Agencies – Are you interested in a hands-free blog writing service for your clients? Let's talk about how we can help your clients keep their websites and social media accounts fresh with effective content.
If you're looking for a hands-free blog writing service for your business, book a free call with Linda Dessau to learn more.
Book now "Linda totally de-stressed my blogging! Both her strategy and her writing skills make her a joy to work with, and I'm building the kind of thought leadership I need for my business!" – Judy Bradt, Summit Insight
"We were skeptical at first, starting slowly by blogging twice a month, then began to get some business hits and opportunities, so we upped the frequency to weekly. Now not only am I branded on the top 5% looked at profile on all of LinkedIn, but the top three 'gurus' in my industry are following me! Linda does impressive work, and she picks up your stuff quickly." William Jaffe, Executive Vice President and General Manager, TAPE, LLC
"TAPE is extremely happy with Linda's support of our internal and external blogs. She expertly solicits our 'big ideas' and translates them into meaningful posts. We depend upon her strong organizational skills to keep us on schedule, and appreciate her accessibility and responsiveness. She is a consummate professional." – TAPE, LLC
"I've used Linda numerous times over the last year in helping me write articles for my client newsletter. She is able to grasp the concepts I want to express, my ideas and perspectives and puts it into a concise and interesting format. She is easy to work and with and has a very collaborative style." – Bill Burtch, Harmony Coaching & Consulting
Want to learn more about working with Linda and Content Mastery Guide? Book a free call with no obligation.
About Linda Dessau
Linda Dessau is the author of Write Your Way to More Clients Online: How to craft captivating content for newsletters, blogs and social media. She has been blogging since 2004 and launched Content Mastery Guide in July 2005 as "You Talk, I'll Write."
Her work has been featured at Social Media Examiner, Social Media Today, SteamFeed, 12 Most, Alltop, Business 2 Community, and Costco Connection Canada.
She is a popular speaker and has appeared at WordCamp Toronto, Georgian College, The Creative Space, the Bridges to Better Business Conference, Barrie Public Library, Barrie Chamber of Commerce, and on Rogers TV in Barrie and Collingwood.
Book a call now to learn how the hands-free blog writing service can help boost your blog and your business!
Frequently Asked Questions About Blogging Services for Businesses