If you want to receive all of my latest posts by email, click here to subscribe to the weekly Blogging Tips newsletter.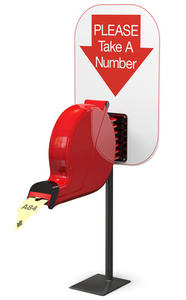 Five Ways Local Customers Get From Your Blog to Your Business
When you blog effectively, you build trust, familiarity and goodwill with prospective customers. That makes them much more open to your sales offers, and more likely to say yes if they're the right fit. In my latest post at SteamFeed, I explain exactly how blogging makes that connection.
If you're still wondering if blogging is worth your time, please read this!
http://www.steamfeed.com/five-ways-local-customers-get-blog-business/
How to repurpose a blog post as a slideshow (example)
Also new this week, I took one of my guest blog posts from 12 Most and repurposed it as a slideshow. By uploading it to the popular site SlideShare, I'm hoping to attract some new readers. I'm also glad to give my readers a different way to enjoy my content and absorb the ideas in a more visual format.
I was already working on the piece when I read Jay Baer's post, Did We Just Invent a New Form of Blogging, about what he calls the "blog share." It spurred me on to complete the slideshow and plan future ones.
Could you convert one of your blog posts the same way?
Click below to view the slideshow version of 12 Most Tedious Blogging Tasks You Can Outsource.
https://contentmasteryguide.com/outsource-your-blogging-slideshow