Using a variety of blog post styles makes it easier to keep blogging. This blog topic worksheet will help you turn one topic into four different posts.
Visual thinkers can use the mind map format, and linear thinkers can use the list format.
Click the image below to download your blog topic worksheet now.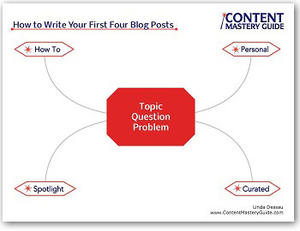 Have you published a new blog post? Please tweet me the link @lindadessau!