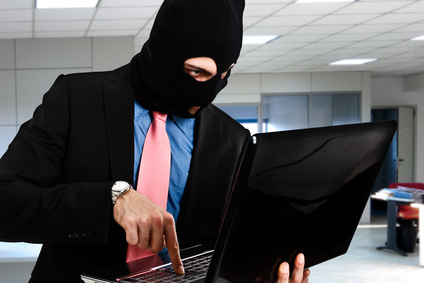 So you've started a business blog – congratulations! Now you can provide valuable information to prospective customers and keep your website fresh with new content. If you're like most of us, though, you may sometimes struggle to come up with that content.
One strategy I recommend to business bloggers is to continually read industry news as well as other blogs about your topic. This is bound to spark new ideas for you to write about and share.
When you use someone else's post as a springboard for your own, you help your readers connect with new ideas. You're also building strong connections with other bloggers – experts in your field – and these relationships can lead to more content, referrals to your business, and more exposure for your blog.
Whenever you're using someone else's material, remember these basic etiquette tips:
Include a link to your source – This helps your readers get more background information on the topic and further their learning. Linking to reputable sites increases your own credibility with readers as well as search engines.
Use the permalink – That means linking to the specific page for that particular blog post or article, rather than the home page of the site or blog. Otherwise you risk confusing or frustrating your audience, who may not be able to find the content you've described.
Comment instead of copy – Summarize some of the ideas in the original article in your own words, and then hone in on what you think is most meaningful and relevant to your particular audience. If you choose to include any quotes, keep them as short as possible to adhere to fair use guidelines.
Respect images as well as words – When it comes to photos, assume you do not have permission to share an image you've found on the web, unless you have purchased reprint rights or used a royalty-free image site.
Connect on social media – While it used to be the norm to have dialogue in the comments section of a blog, that trend is definitely changing. As Jeff Korhan explains, social media is a better place for comments, and for conversation. If you've mentioned, quoted or linked to someone in a blog post, tag them (@username) on social media. As a bonus, the person may turn around and share your post with their network.
Look for win-win-win options – If you find a blog post you'd really like to copy to your own site, try this instead: Contact the author and request an interview about the topic. That allows you to co-create fresh content that's specifically suited to your readers and their needs and interests.
Have someone interview you – There is nothing unethical about hiring a ghostwriter for your blog. After all, they are still your ideas, you're just outsourcing the process of polishing, publishing and promoting them online – in a way that attracts new customers to your business.
Keep your promises – While none of us can or will do this perfectly, aim to set and keep a regular blogging schedule. After all, how you do anything is how you do everything, and when you blog consistently you demonstrate your commitment, discipline and desire to help.
Even though you can publish a blog post in an instant, pause first and make sure you're using ethical practices and building good relationships across the web.
For more tips on using other people's materials in your blog posts, see: How to Share Great Content Without Plagiarizing.
For personalized help in applying these techniques on your own business blog, book a one-on-one blogging consultation with Linda Dessau.