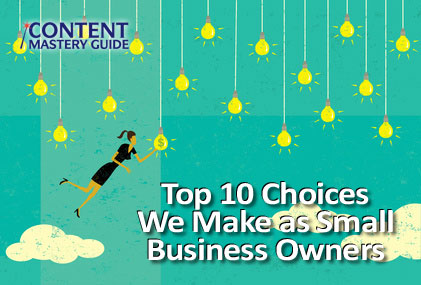 Choice magazine just released their latest Business Builder issue, including my feature article, "Business is a Choice." It offers a bigger picture perspective of the choices we get to make every day when we choose to be our own boss.
Yes, it's unpredictable and, at times, uncomfortable, but I wouldn't change it for the world! This month marks 10 years since I launched my writing business (originally called You Talk, I'll Write). What a perfect time to step back and appreciate all I have (including all of YOU) and all I've done.
Thank you for being part of this journey!
Click here to read "Business is a Choice" in Choice magazine or subscribe to the magazine.
P.S. If you liked this post, you might enjoy the Blogging Tips newsletter, delivered weekly to your inbox! Sign up here.