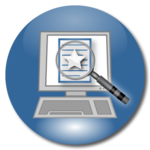 You're running a wellness practice, delivering service to clients, and wearing dozens of hats to keep your business on track. And in the midst of it all, this social media craziness!
You've tried to get into a regular routine with posting to your social media networks, but there is nothing routine about your life or business! So social media slips away and you stop seeing any results (if you were seeing them to begin with).
When you do sit down to post again, you're faced with a raging sea of content coming from every direction. You click here and there but you quickly get tired of rooting through the junk.
What's worse, social media sucks you in until minutes or even hours have flown by and you're still sitting there, no farther along than when you started.
Finding and sharing good content is not easy
And if it's hard for you, imagine how hard it is for your clients, who don't know what or who they can trust amongst the sea of people writing about health and wellness.
By sharing links that educate, inspire and entertain your clients and prospective clients, you show that you understand them and the topics they care about the most.
Content hunting and sharing is a time-consuming process. That's why I've created a way to help you. I've been writing, reading and sharing online content for businesses since 2005. In 2014 I published the second edition of my book, Write Your Way to More Clients Online. I know quality content.
I may know content, but how will I be able to find the right material for your audience? With your help! Together, we will define the categories that are important to your clients, and that you want you and your clinic to be known for. Then, we'll create a list of trusted sources where I will start my search.
Content curation services from Content Mastery Guide
Here's how it works: Each week, I will deliver a list of links, along with a suggested message that will entice people to click by saying why we think they will appreciate the content we've chosen.
Once you've approved them, I will pre-schedule the links to post on your social media accounts, and off they go.
Rest assured, I will never pretend to be you in a conversation with someone in your network. Everything I post is something you've already approved.
During the week, you'll monitor your social media accounts for comments, likes and shares, and participate in the conversations accordingly (after all, it's called social media for a reason!).
Benefits of content curation (social media sharing):
Build your personal brand and reputation as an expert in your topic(s)
Be more active and visible on social media
Help your audience in meaningful ways by sharing valuable information
Free yourself from scouring the Internet and filtering out the junk
Does that sound like something that would be useful to you and your business? Let's talk about building a curation package that meets your needs.