Your business blog has two distinct audiences – those who will buy from you, and those who will refer you.
1. Those who will buy from you
These are the people who may visit your business, buy your products, or hire you for a service. Before that, they may check out your blog to learn more about the people behind the business, get a sense of how you operate, and see if you really know your stuff.
Once they're fans, customers or clients, people keep visiting your blog to see your latest news, stay in relationship with you, and get your expert tips.
2. Those who will refer you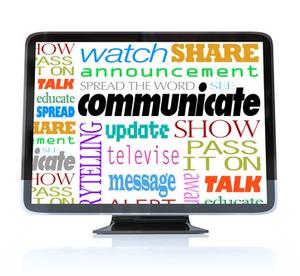 There are people in your network who may never be a customer or client, but who may send you a steady stream of referrals or leads. They may not be in the market for what you offer, or they may be do-it-yourselfers who can succeed just by trying your tips on their own.
Having you as a resource helps them bring value to their own network. They may visit your blog to find useful content to share on social media, or just to understand your business better so they can refer to you with confidence. Smart networkers will also want to keep up with your latest news and stay in relationship with you.
Journalists and media producers are an extension of your network, and your blog can show them you are an expert source for quotes, interviews or articles about your specialty area.
Luckily, the same types of blog posts work for both audiences. The following five business blogging success tips will give each audience what they're looking for, whether it's for themselves or someone else.
Be consistent – Whether you blog once a week or once a month, show your blog visitors that they can depend on you for new content on a regular basis. Otherwise, why would they keep coming back or send anyone else?
Be focused – Along with being consistent about when you post, be consistent with what you post. Every post should support what you want to be known for as a business.
Be clear – Spell out acronyms, eliminate any jargon, and explain things for the beginner. This is more welcoming for a first-time visitor, return visitors will appreciate (and may need) the refresher, and the media can see how you talk about your topic.
Be careful – If a prospective customer, referral source, journalist or producer follows a link on social media and finds a post with spelling errors or formatting problems, you've lost an opportunity to make a good impression. Proofread each blog post before publishing.
Be passionate – What do you love about your business? Why do you care whether people follow your advice? How can (and have) you changed people's lives and businesses? Tap into that passion and let others feel it, too. Be excited about your new blog post and tell the world where to find it. Your passion will attract people back to your blog, and make them feel good about sharing it with others.
Some of your blog readers will never be in a position to hire you, but they're still important to your business. When you share valuable expertise, take readers behind the scenes of your business, and build a relationship through consistent attention, you will attract both customers and referrals.