The tagline: Fall in love with life
The motto: Inspiration for creative living
The blog: Sunday Crush [now closed]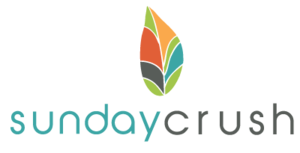 Sunday Crush is a lifestyle and design blog that connects readers to resources throughout the Lake Simcoe, Southern Georgian Bay and Muskoka regions. The site includes a curated marketplace guide of shops, restaurants, boutiques, design services, resorts and recreational destinations. Sunday Crush was founded by cousins Jennifer Klementti and Jane Klementti.
I recently spoke with Jennifer about her blogging adventures, both for her professional photography business and for Sunday Crush.
Why did you start Sunday Crush?
JK: Jane and I are both immersed in the world of blogging. We've been reading lifestyle, design and fashion blogs for years and had often discussed ideas to create a blog together. One of our favourite things to do is go on day trips, exploring different towns in this area. We found it challenging to find information online about what to do and how to to plan our outings, so the idea for Sunday Crush was born.
We developed the site for over a year before launching in December 2012. We knew the brand and philosophy we wanted to have, and were clear about our mission to inspire creative living in our area.
We celebrate the individual style and creativity of local businesses. When you go into Bohemia in Barrie, for example, and connect with owner Jill Dyck or her staff, you take in the wonderfully creative atmosphere and just naturally want to slow down and enjoy the experience.
How does blogging help you accomplish this?
JK: We planned Sunday Crush as a blog right from the beginning. We love blogging, love sharing from a more personal rather than editorial level. What we blog about is how we live our own lives. We only share things we genuinely love, and we know that's how we're building trust in our readership.
What kinds of results and feedback have you seen?
JK: The businesses we've featured tell us that people have come in and purchased items they've read about on Sunday Crush. We also hear all the time from people who love learning about new people and places in their own backyard. We're happy to help local businesses succeed and shine a global spotlight on the Simcoe, Muskoka and Southern Georgian Bay regions.
How do you keep up with blogging on a regular basis?
JK: As co-editors, Jane and I use Google Drive and produce an editorial calendar, always two months ahead of what we're posting. We work on a yearly calendar, building seasonal themes, then break that down into monthly editorial calendars with specific topics.
Until recently we posted three times a week and the last Sunday of the month, and we have recently started posting five days a week. We try to leverage content by creating multiple posts from one photography session, interview, or visit to a place or town. That also really helps with time management. [Note from Linda: I agree – my interview with Jennifer yielded two fabulous posts!]
Where does social media fit in?
JK: Digital marketing, optimization and social media are a big part of what we're doing to attract readers. We bring the conversation to life by connecting our readers to our advertisers via our Twitter, Facebook and Instagram feeds in an open, honest and meaningful way. Sunday Crush will really allow businesses to engage with our readers on an entirely different level, which will in turn better serve our communities. Our Pinterest page is the top source of referral traffic to our site, because our content is so visual. For example, people have pinned our recipes hundreds of times.
What's next for the Sunday Crush blog?
JK: We've got some design changes planned for this summer to make the wealth of resources in our archives much more searchable, based on feedback from our readers. We already link back to previous posts in newer posts, but we want to do everything we can to help people find all the great content we've already posted.
Great content, indeed! Keep up the good work, Jennifer and Jane – I'll be relying on Sunday Crush as I plan some day trips this summer!