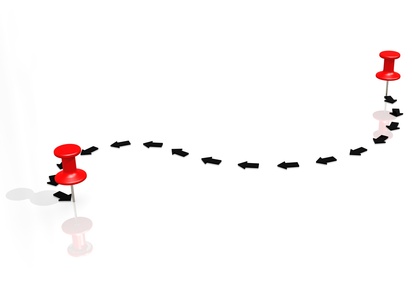 People read business blogs to get useful information. They want that information in small, shiny nuggets mined from the blogger's best thinking. When bloggers don't focus sharply on a topic, readers can't easily find information they can use.
Business blogging has the same requirements as other business communication such as reports and proposals. Readers expect a focus and a purpose. Without them, people's minds will wander off the screen or the page, and writers will not accomplish their goals.
These opening statements are from Lynn Gaertner-Johnston, the founder of Syntax Training and the Business Writing blog. I asked Lynn to share her insights into this important topic.
What is the impact of lack of focus in business blogging?
Without focus, blog posts leave their readers with a vague feeling. Readers will not enjoy, remember, or forward the links for blog posts that aren't sparkling gems inspiring thought or action. Enough unfocused posts will turn readers away permanently.
What are your top three writing tips for blogging with focus?
Imagine your readers.
Think about what they expect and need from you. For instance, for my Business Writing blog (http://www.businesswritingblog.com), longtime subscribers are looking for fresh ideas on business writing, along with expert advice they can share with less experienced writers. My other readers are people who land on the blog because a search took them there.
Bloggers who imagine their readers and their readers' wants and needs have an easier time focusing their blog posts on valuable content.
State the purpose of the post in one sentence.
For example:
This post reviews the book [fill in a book title] to share a few practical pearls with readers and advise them on whether the book is worth reading.
This post shares an anecdote about my visit to the casino to highlight good customer service and help readers see how they might serve customers with style.
When bloggers know the purpose of a post, they can recognize when they are losing focus. Self-editing and discipline are easier when there's a clear reason for them.
Narrow your focus.
For example, rather than writing about the ten mistakes people in your field make, write about one big mistake. Describe one meaningful incident that took place on your vacation—not the entire trip. Write about just one challenging interview question you were asked. Tell readers how to do one small but important aspect of their job or craft well.
What are the challenges of focused writing on a business blog?
Turning one's daily experiences into a focused, worthwhile topic challenges many business bloggers. The key to meeting that challenge is—again—to think about the readers and how or why they would find those daily experiences valuable.
I observed a woman whose dog she was "walking" was lying on the sidewalk in the sun. When I asked whether the dog was okay, she told me the dog just enjoyed the sun. She said their walks could take forever. How could I tie that charming moment into a blog post on business writing? I wrote about writers having to allow enough time for writing, just as that woman allowed enough time for walking her sun-loving dog.
Another challenge in business blogging is the need to come across as an expert. When bloggers write honestly about the stupid things they have done, it's a huge challenge to maintain focus on their expertise. A solution is to tell about the blunder with a focus on how it made the blogger a better marketer or [fill in the blank with the area of expertise]. Blog readers can learn valuable lessons from our mistakes, but we have to focus on our learning—not on the mistake itself—or we risk losing readers who lose confidence in us.
Related post: Why Your Business Blog Needs to Be More Than a Diary
What is the benefit of focused writing on a business blog?
Focusing helps us write great blog posts. A meandering story is not going to please anyone but the writer. Yet a focused story, anecdote, example, list, tip, product review, lesson, etc., can satisfy our readers perfectly. Focus helps us communicate our expertise and value in small, exquisite pieces.
Lynn Gaertner-Johnston is the founder of Syntax Training, offering business writing courses in Seattle, Washington. She has been business blogging for 9+ years. With the tips, ideas and resources she shares at her Business Writing blog, she aims to quash the bad writing habits that linger in the cubicles of 21st-century organization.