Content curation is an excellent way to extend your reach on social media. By consistently and strategically sharing the right kinds of links, you can:
Build your personal brand (reputation) as an expert in a topic
Be more active and visible on social media
Enhance your relationships by being helpful
But wait!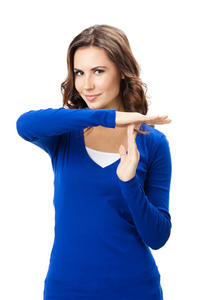 Can sharing the wrong links in the wrong way detract from your social media activity and damage your reputation? Yes, absolutely! That's why I encourage you to review these five questions before you share a link. If you can't answer yes to every one, head back to the drawing board and review your curation strategy.
Is this a topic your prospective clients care about? First and foremost your goal is to help, inspire, enlighten, educate or entertain the people in your network – and the best links will accomplish all five!
Does this link reinforce your expertise, resourcefulness and connectivity in your industry? Everything you post is a reflection on you and/or your business. When you limit your curation to a set list of topics, you become a trusted source of information about those issues.
Have you read or skimmed the entire article? If this is a site you're not familiar with, click around a bit to ensure it's one you want to be associated with. If this is someone you already know and trust, be familiar enough with the content to reply to any comments from your network.
Have you added your own text? This could be a quote from the article, an opinion about the topic, a summary of what's included, or the reason you think it is worth reading.
Have you given credit to the original source? Including the personal or company name ("tagging" them on each specific social media site) increases your credibility, and notifies the author you've shared their content. You may even want to go the extra mile and tag the person who helped you discover the link.
BONUS question: Have you used smart scheduling tools to spread your links throughout the day and week? If you're silent all week and then bombard your stream with several links in a row, fewer people will see them (and those who do may be annoyed). Use Buffer or Hootsuite to take out the guesswork and make the most of your precious time.
Want to curate content the right way? Try our content curation services!
Which of these questions will most change the way you've been sharing links? Please let me know how your network responds!
---
Podcast version
Would you rather listen than read? Use the audio player below to listen to this post.
Listen now: