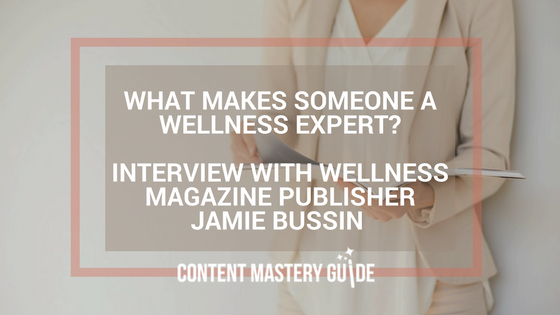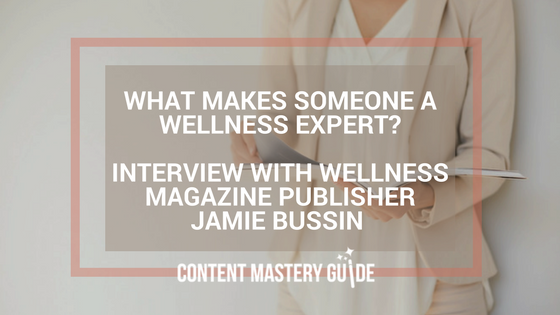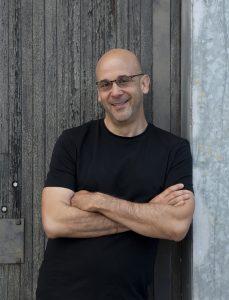 After more than 10 years as a wellness magazine publisher, Jamie Bussin knows in seconds whether an article submission will make it into his magazine. We sat down to chat about what it takes to stand out as a wellness expert, along with his writing tips for wellness professionals.
Jamie Bussin is the publisher and editor-in-chief of wellness magazine Tonic Toronto, creator, promoter and host of OmT.O., a free outdoor yoga festival, and creator, promoter and host of THE TONIC, a weekly health and wellness lifestyle talk show on Zoomer Radio and iTunes.
As someone who is often approached by wellness practitioners who want to write in his magazine, I wanted to get his unique perspective about what makes someone a wellness expert.
First, why would a wellness professional want to be considered an expert? Isn't it enough to just be good at what they do?
You can't be all things to everyone and I think that's a mistake made by many health practitioners in particular. They're concerned that if they don't set out that they're Reiki masters in addition to massage therapists in addition to this or that, that somehow they're going to miss out and somebody won't come to them.
I think that's misguided. I would much prefer to be understood as an expert in one field than a Jack-of-all-trades. Because as long as the expertise you have has relevance, you should be getting clients and new customers if you're good at what you do.
But the problem is there are just so many practitioners. It's so competitive out there that you tend to get lost. Your expertise is essentially what you're selling. It's like your faith in yourself. Everybody has the same baseline knowledge, and that's why I get pitched the same ideas for the magazine all the time. Like if it's cold and flu season, it's the foods you should be eating to prevent cold and flu. If it's hot out, it's all about hydration. And with all due respect to them, they're all saying the same things.
If Naturopath A is working in Thornhill, there's no reason for somebody who lives in downtown Toronto to go up and see Naturopath A If they're spouting the same information as Naturopath B whose office is around the corner. Then it just becomes an issue of proximity.
If you can demonstrate that you have expertise with problems and issues in a certain area, then you are building confidence in your prospective clients and that is how you're differentiating yourself.
EQ and self-promotion for wellness practitioners
I think the distinction between being knowledgeable and being an expert is almost the difference between having IQ and EQ [emotional intelligence]. There are lots of smart people out there, and presumably if you have your degree you have the knowledge to help your clients. However, being able to convey and project that information is a separate skill set.
Some people have innate EQ; they can walk into a room and garner attention. They're charming, they're personable, they're bigger than life. People gravitate to them, and they're good communicators; they make their point.
Other people have to work at it. Maybe they're not comfortable speaking in front of a group, maybe they're not comfortable writing. Maybe they're not comfortable giving advice, or converting information to practical advice.
Why is it so important to be able to do that? Because interrelationships and communication are how you get your point across and how you market yourself.
You can be the best naturopath in Ontario but if nobody knows that you are, then it doesn't really help you. Then you're just relying on your own clients and patients to tell people how great you are. This might work over time but if you're trying to kickstart your career or if you're entering into a new field, you don't want to wait indefinitely while people find you. You need to promote yourself.
Having a website with testimonials is great, there's no question of that. Until you get the testimonials, though, you have to demonstrate your value. Whether you are creating content for your own social media and web presence, or on other sites, that's a way to put yourself out there and help stoke the fires.
Note from Linda: I love Jamie's distinction between IQ and EQ. It's this emotional intelligence that comes out when you write, as long as you're writing with your true voice. You're showing who you are and that's who your clients need to trust to deliver this very personal service.
As Jamie and I talked, he shared great advice to help anyone improve their writing. I shaped his ideas into this list of seven tips.
7 writing tips from a wellness magazine publisher
It's always interesting to me that the people who are most enthusiastic about writing are frequently the ones least capable of actually executing. Now before I was a publisher I was a commercial litigator for 19 years, but I also wrote restaurant reviews, I had my own humour column, and I've written screenplays and all sorts of different things.
Ideas literally are a dime a dozen – particularly in health and wellness where after 10 years I've pretty much seen everything. Out of 100 health practitioners, I would expect that only 15 of them could write a decent article that I'd be willing to publish, and only two or three have it in them to write a regular monthly column.
1. Put in the time: The reason for that is that they put the work in. And writing is work. When I say that, I'm sympathetic. A lot of wellness professionals are extremely busy with their practices. In addition to their practices, obviously they have a home life, and a family life, and a social life. And there's all kinds of other things that they want to do. But writing takes time and effort. It isn't just about having great ideas. You have to be able to convert those ideas into an article.
2. Follow the publication guidelines: You also have to fit the format of the publication. For example, you could write a tremendous article but if it is 2,000 words long I will never run it in my magazine because my word lengths are either 450 words or 950 words.
3. Proofread your work: I've had people who I know are smart send me an article. And I know they know their information. But there are spelling mistakes. There are grammatical errors. It's off topic. It's cutesy. It's meandering. It's full of quotes as opposed to real information. Or it's not entertaining writing.
Whether you're looking to write for print or online, whether it's an article or a book, you'd better be a practiced writer and you'd better submit finished work. Don't just think, "Ah yeah, the editor can clean it up." Nope, I'm not going to clean up your work. I've got other things to do.
Am I going to correct a spelling mistake here or there? Sure. But if you're trying to impress me and get me to publish something, why wouldn't you submit the best possible product that you have?
4. Educate, don't promote: I draw a distinction between advertorial and editorial. Editorial is neutral information which is valuable to everybody, whereas advertorial is an ad that is pretending to be a piece of editorial and that is self-promotional. And it's easy to spot with a practitioner because it's all about them. It's all about the work they do in their practice. "I saw this client. And this is what we do. And we have this new technology." Nobody cares. It's boring. It's advertising. It doesn't run in my publication.
The reason for that is I have a relationship with my readers and I give them credit to spot an advertorial. If they think that everything there is for an advertising purpose then they're not going to read the magazine more than once.
5. Practice: If you want to write, like anything, you're going to be terrible at first. And like anything you have to practice. So I would say if you're really intent on writing then you should write. And you should show it to other people who you respect. Or get a book about format. And read. Most people don't read. As you write, find a style that works for you that has your voice.
6. Meet your deadlines: Aside from writing, the biggest headache for publishers is missing deadlines. If you miss deadlines, I don't want to work with you. I have to get my product to the printer by a certain date and if you're late I can't do my layout, my art director can't put together the data files to send to the printer on time, I miss my print run and then my advertisers would be mad at me. I've never missed a print run in over 10 years and I wouldn't let it come to that, but if I have somebody who is terminably late with articles because they're not disciplined writers and they're not getting it to me on deadline, I can't work with them, whether they're good writers or not.
7. Entertain us: A good writer isn't somebody who is knowledgeable. A good writer is somebody who is a good communicator. And an entertaining writer. I would say the vast majority of the editorial work that I will do is to look at the first paragraph of any article. If you don't have my attention right off the bat, I'm not going to finish reading your article.
A lot of people think they have to be cute and build to it and tell their story. Nope, not at all. You need to tell the reader what it is you're doing and get to it. Because people have very short attention spans. Nobody has the patience to put up with that. We're all too busy, even as readers.
That being said, I think everybody has something that they're an expert in. On THE TONIC, my interviews are quite short, averaging six or seven minutes in length. Everybody on this planet has something to say that is unique to them, that they can be interesting about for six or seven minutes.
In that respect, I think as long as you understand the rules of grammar and syntax, anybody who worked at it could probably put together an article.
Jamie, I wholeheartedly agree! With time and practice, I know that everyone can improve their writing and use it as a way of differentiating themselves and communicating their value as a wellness expert. Thanks for these fantastic tips and insights into the world of wellness publishing.
P.S. You can find Tonic Toronto online at http://www.tonictoronto.com/ or download the talk show as a podcast at www.thetonic.ca.