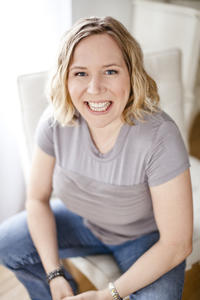 In a recent post about the eight types of business blog posts, I used a client showcase blog post example from a local wedding videography company, Honey and Dear.
Another local business owner who blogs successfully is photographer Jennifer Klementti, who uses her blog to showcase her clients in a way that also demonstrates her beautiful photography.
We recently had a chat about her blogging experience, and how it's expanded into a whole new venture (you'll hear more about Sunday Crush in a separate post).
Why did you start blogging?
JK: The main purpose of my blog at jenniferklementti.net is to give photography clients insight into who I am personally. From reading my regular blog posts, they get a vision of who I am, my philosophy of photography, and how I work with people.
The blog gives my photography brand a personal life. People want to know their photographer as a person before hiring them. When someone's going to be taking photos of you, that's an intimate connection and you need to be able to click with that person. It's equally as important as liking the photographer's work.
As I recently wrote in a blog post, "If you are relaxed and enjoying the process and have built a trusting relationship with your photographer in the meetings and events leading up to your wedding day, the result will be an amazing collection of natural, beautiful and real photographs filled with honest emotion that truly capture the story of your day."
The other important reason that I blog is because search engines love blogs. By using relevant keywords in my posts, such as locations where I've photographed weddings, people with specific interests can find me more easily.
What types of blog posts do you write?
JK: Aside from telling my clients' stories and displaying samples of my current work, I provide helpful tips (e.g., how to get the best headshot or choose the best locations for portraits) for individuals as well as other photographers.
I also love to highlight things that inspire me, including showcasing master photographers' work, which gives people a deeper glimpse into who I am as an artist, and gives me the chance to celebrate masters in the industry. I also think that it is important to share my knowledge of the history of photography with my clients and readers.
Great photographers and great images tell stories about us and about the world we live in. In this fast-paced digital world where there is an overload of snapshots posted to social media, I feel it is important to share these master photographers and their images. I am deeply inspired by great photography and it is always my goal to create images for my clients that inspire and that will be cherished for a lifetime.
[Note from Linda: You can read more about Jennifer's philosophy in her Artist Statement at the bottom of her About page.]
I also try to be strategic with my topics, for example right now I'm posting all about portraits and weddings, because we're in that season and people are booking ahead for next year.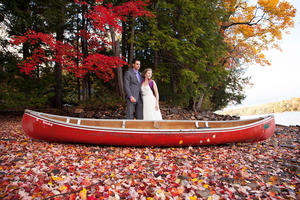 How often do you post new content to your blog, and how do you keep up with your blogging schedule?
JK: My editorial calendar is one post per week, but I sometimes miss the mark. [Note from Linda: We all do!] What works well for me is to block segments of time to develop a number of posts at one sitting. I draft my posts right in WordPress, so I can quickly go back in and do the formatting for better search engine optimization (I use the All in One SEO Pack plugin).
What do you love about blogging?
JK: By sharing a little about myself, and writing in my own voice, I can really find the connection and community that I love. Business is a conversation, and blogging brings that conversation to life. I hear from people all the time who love reading about my brides and families, those relationships, and hearing my insights as a photographer.
Do you have any words of advice for other business bloggers?
JK: If you speak from the heart, and speak authentically, people connect with you and that becomes interesting for them to read. In my experience, blogging has led directly to clients booking me.
Thanks for sharing your thoughts about business blogging with us, Jennifer!
Check out Jennifer's blog at http://jenniferklementti.net, and stay tuned for another post about her newest blogging adventure, Sunday Crush [Update: Sunday Crush is now closed].