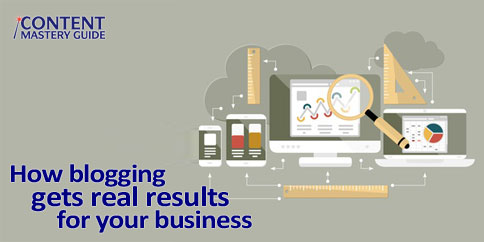 Time and money are both precious commodities in business. As much as I talk about the benefits of blogging, I know people are always looking for concrete evidence that blogging is worth the effort.
Janet Barclay recently shared a helpful explanation of the distinct ways blogging will grow your business, and I asked her to expand on her ideas here. Janet and I met online in 2012, and in person in 2013 at WordCamp Toronto. She is the owner of Organized Assistant®, where she specializes in helping professional organizers with their business blogging.
Thanks for joining us, Janet! In your presentation for WordCamp Hamilton 2015 called "How to Write Blog Posts that Get Results," you explained that blogging results fall into three categories:
Authority
Personal branding
Recognition
Expert status
Community building
Numbers
Website traffic
Email subscribers
RSS subscribers
Social media followers
Dollars and Cents
Product sales
Affiliate income
Client acquisition
Donations
Can you explain how these three areas work together to grow a business?
It's improbable that someone will read one of your blog posts and immediately decide to do business with you. Even though your overall goal is to generate income, you first need to earn your reader's trust by demonstrating your expertise. As you become recognized, you'll grow your personal brand, build your online community, and increase the number of people who are visiting your website and reading your blog – and that will ultimately lead to increased sales.
Where do you see businesses putting most of their attention?
Many business bloggers make the mistake of focusing on getting the sale. They'll write a very informative blog post, then close it off by asking the reader to buy something or contact them directly. That can be very off-putting – not unlike a pushy salesperson who follows you around the store and comments on everything you look at.
Furthermore, some people refuse to share posts that include that type of call to action, so you might actually miss a chance to reach potential readers by doing this.
Where do you recommend businesses put their attention?
Always think about whom you want to reach and what they need and want to read about. Write as if you were speaking directly to your ideal client. It's unlikely that every post you write will appeal to everyone who reads your blog, and if you try to be too generic, you'll find that instead of attracting a wider audience, you won't resonate with anyone.
How do you recommend businesses measure each of these areas, and how often?
For authority you can look at number and quality of comments, or number of social shares, including retweets, Likes, Plus Ones and so on. For numbers you can look at new subscribers and followers. For dollars and cents you can look at actual sales.
You're not necessarily going to know which of those things happened as a result of your blog post, but if you put "join our mailing list" as a call to action in a post and then there's a sudden increase in new subscribers, that's a pretty good indicator.
Google Analytics provides a wealth of information about the people who are visiting your website – not just as a whole, but individual pages and blog posts as well. So, if your goal is to generate traffic via the search engines, you can actually see how many people visited a particular page, the average length of time they spent on the page, and more.
If you have a target number in mind, you can easily see if you've reached it. If you're aiming for an increase over your last blog post, or over this time last year, you can check for that as well. Google even has a Goals feature to help you measure how you're doing with certain objectives.
Unless you have a full-time marketing team, it's not practical to keep tabs on the performance of each and every blog post. Setting and tracking goals is most useful for posts that are connected to a short-term marketing campaign, such as promoting an upcoming webinar. Monthly monitoring is usually sufficient.
What do you think is the biggest misunderstanding when it comes to how blogging gets real business results?
Many people underestimate how the amount of time it takes to grow an audience. According to HubSpot, you're not likely to see a lot of activity for the first six months.
Others are unprepared for the time and effort involved. You can't just publish a few random posts and expect the phone to start ringing.
For example, if you're a professional organizer and you want to attract consumers who need help organizing their closets, you won't get far with a general post about closet organization. Instead, write multiple posts about organizing closets for women, men, children, teens, seniors, and so on.
Review various closet organizing products, and suggest alternatives for those with smaller budgets. Demonstrate that you know your subject matter inside out and backwards. And have a plan. Always have a plan.
Thanks so much to Janet Barclay for sharing these insights and suggestions. You can learn more about Janet on her website at http://organizedassistant.com.
P.S. As Janet reminds us, it's important for business bloggers to have a plan. For help creating yours, download the free Four-Step Business Blogging Plan worksheet.
P.S.S. If you liked this post, you might enjoy the Blogging Tips newsletter, delivered weekly to your inbox! Sign up here.